this time:  Lazarus vol. 1
Written by: Greg Rucka
Artist: Michael Lark
Colorist: Santi Arcas
Publisher: Image Comics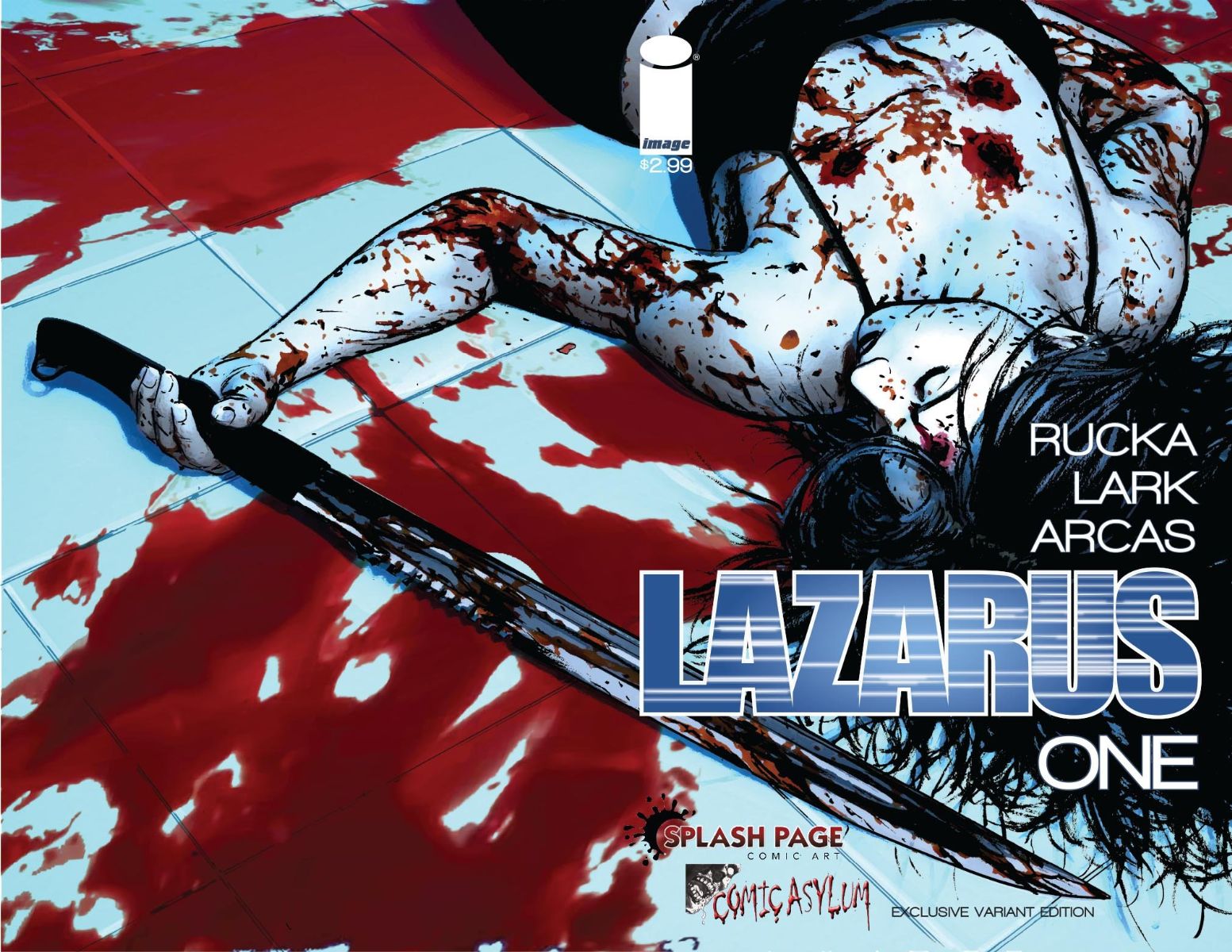 Image Comics is seriously an unstoppable force in the comics industry. They are constantly putting out new and exciting indie titles in all kinds of genres–fantasy, western, spy thriller, horror, comedy, etc., etc.  They are a force to be reckoned with.
I picked up Lazarus from our fine sponsor Dr. Volts Comic Connection not knowing what to expect from the story. Every review I had seen was positive so I decided it was time to nab it.  It did not disappoint.
The comic is set in the future where there are a handful of families who completely control the wealth, power, and resources.  There are people allowed to work for the families and everyone else are Waste, left to be exploited and fighting for survival in the territories.
Each family has one member who serves as their protector. This protector has received all kinds of training and scientific and technological advantages. They are faster, stronger, and are able to regenerate after being injured. They are called Lazarus. Forever is the Lazarus for the Family Carlyle and she is amazing. The story begins after Forever is attacked on her family compound and things begin to escalate from there.
The story is an incredibly intense and action-packed sci-fi thriller. The inclusion of the "Family: Prelude", which was a 4-page short that was originally only available online, was really good and gave some more background to the Forever and her place in the Carlyle Family. My only problem with this first volume was that it wasn't long enough–the trade only includes the first 4 issues of the series. I'm really looking forward to picking up the second trade and continuing this story.
4.5 stars out of 5